With Black Friday and Christmas nearly at our doorstep the challenges for small and medium sized businesses are especially evident. The struggle to find affordable and reliable shipping in this high volume season can make it difficult to compete with major retailers.
CBC reports that Canadian businesses sold over 136 billion dollars in online sales this past year – a 14 billion dollar increase from the previous year. As shoppers in Canada and around the world are making online shopping the norm, they have come to expect more from their shipping services.
Customers Want More Shipping Options

Research from ComScore indicates that customers want more shipping options. Whether they need it fast, or need it cheap, customers have come to expect flexible shipping options to suit their immediate needs.  ComScore has found that a lack of flexibility in shipping and delivery to be a main reason why customers end up dropping orders.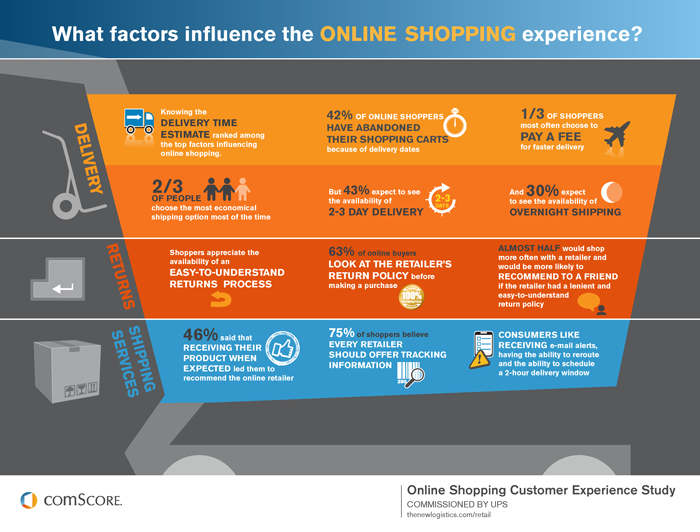 Trust is another major factor for the online e-commerce customer. While more users trust online buying, the big name companies still hold an advantage because of perceived accountability and brand recognition.  One way that small and medium sized business can increase the trust level for their service is by using known couriers and shipment trackers such as Shipgooder's courier tracking service.
The online channel is giving small businesses an ever-increasing level of reach.  While this is great for expanding your customer base, it also means your customers have plenty of options. One of the best ways to generate and retain the new customers available in the holiday season is to make your process of comparing shipping rates easier for the consumer.
Internetretailer.com reports that nearly 30% of all U.S e-commerce is now conducted on mobile devices. Ease of use and access from multiple devices are obviously important factors for small businesses looking to compare shipping rates. Shipgooder's updated shipping capability provides a user-friendly interface with international shipping options that recognizes the fact that more time is spent online on mobile devices than ever before.
Using Shipgooder to provide easy, trustworthy, flexible shipping for both the retailer and customer will prevent headaches and make it possible to compete with major retailers in this busy season.